A Primitive Evolution Live In Toronto March 29th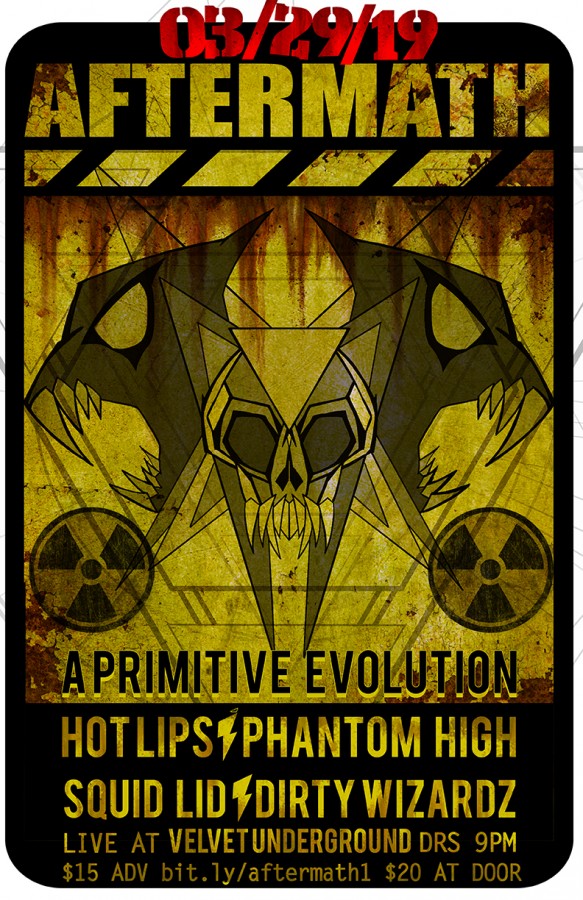 AFTERMATH I Festival Planned for March 29th in Toronto

AFTERMATH I is the first annual Post-Apocalyptic Music Fest in Toronto featuring the finest of Toronto's dark underground music scene that includes A Primitive Evolution, Hot Lips, SQUID LID, Phantom High and Dirty Wizardz who will all take to the stage to punish your eardrums and ignite your soul! The desolation and darkness of the event was designed by local artists Stu Dead of playdead cult and James Fisher of Zirco Fisher Art x Music. Post-Apocalyptic and/or Cyber-punk and/or Industrial Goth dress encouraged but not required.