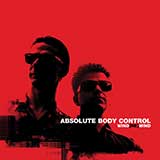 Absolute Body Control
Wind[Re]Wind
CD (2011) · CURRENTLY UNAVAILABLE
Also available:
Digital $8.90
Dirk Ivens formed Absolute Body Control in the early 1980's. Achieving an underground cult following, Absolute Body Control took their influence from bands such as Suicide, D.A.F, and the UK electronic scene. After a few years, the band members all went their separate ways, with Ivans and Eric Von Wonterghem finding successes in other influential acts such as The Klinik, Dive, Sonar, Monolith, and Insekt. 22 years after splitting up Absolute Body Control re-formed and released
Wind[Re]Wind
, which contains newly recorded versions of their best tracks. Modern sound recording techniques blend seamlessly with the classic roots of low-fi electro.
Track List
01. Figures
02. I Wasn't There
03. Give Me Your Hands
04. Is There An Exit?
05. So Hard
06. Do You Feel It Inside
07. Love At First Sight
08. Did You Do It?
09. Automatic
10. I'm Leaving
11. Melting Away
12. Touch Your Skin
13. So Obvious
Listen
(Tracks from the digital version)
| | | | | |
| --- | --- | --- | --- | --- |
| | Figures | 4:32 | | |
| | I Wasn't There | 4:05 | | |
| | Give Me Your Hands | 3:54 | | |
| | Is There An Exit? | 4:25 | | |
| | So Hard | 4:33 | | |
| | Do You Feel It Inside | 4:16 | | |
| | Love At First Sight | 4:05 | | |
| | Did You Do It? | 4:09 | | |
| | Automatic | 3:02 | | |
| | I Am Leaving | 5:43 | | |
| | Melting Away | 4:10 | | |
| | Touch Your Skin | 3:50 | | |
| | So Obvious | 6:14 | | |