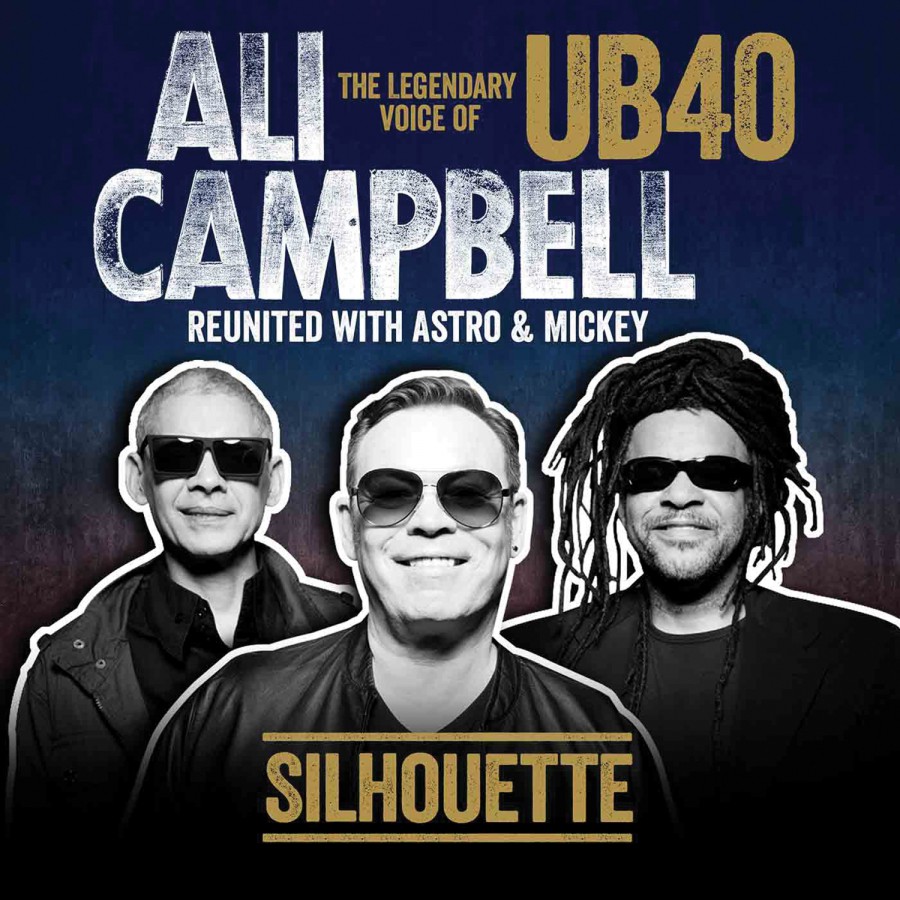 Silhouette (The legendary voice of UB40 - Reunited with Astro and Mickey)
CD (2014) · $12.98   add to cart
Silhouette is the new album from Ali Campbell, the legendary voice of UB40 reunited with Astro & Mickey, out October 14th. Recorded in London's renowned RAK Studios, the album is an inspired mix of freshly-minted new songs and sparkling, reggaefied cover versions of classics by The Beatles, Bob Dylan, The Chi-Lites and others. The title track, Silhouette was originally a 1957 hit for the American doo-wop group The Rays, though this new, yearning take, owes more to an early 1970s version by the crown prince of reggae, the late Dennis Brown.
As founding members of UB40, Ali, Mickey and Astro helped to define reggae music for a generation. The iconic Birmingham reggae troupe topped the UK singles chart on three occasions and sold 70 million records as they took their smooth yet rootsy musical blend to all corners of the globe. Campbell left the band in 2008 after 29 years and has since released four reggae-themed solo collections, with Mickey, who left UB40 soon after Ali, joining him on keys. Astro remained with the band until November 2013, when he left to team up again with Ali and Mickey.
Ali's voice remains as strong as ever - rich, melodic and instantly recognizable. "He's a genius in the way he can work a set of lyrics around a great melody," says Mickey. "Any song he sings could easily be a UB40 tune."
With the redoubtable Astro lending strong vocal support and Mickey's keyboards to the fore in a new band that includes a three-piece horn section, their lithe but potent sound should delight fans old and new. Having reiterated their credentials as consummate live performers with triumphant gigs this year in places as far flung as Nigeria, South Africa and Papua New Guinea, the trio have a quartet of UK festivals dates this summer and will embark on a headline tour in December. In April next year, they will play Brixton Academy followed by a huge homecoming show at Birmingham NIA.
"When we play live now, it feels like a real group," says Ali. "The musicians in our band have all played with other reggae acts, so they love what we're doing. And the fact that Astro is back with us after six years speaks volumes about the music we are making."
Track List
01. Anytime At All
02. Silhouette
03. Cyber Bully Boys
04. Reggae Music
05. I'm Missing You
06. Who Will Remember Them
07. Fajian Sunset
08. Sha La La
09. Tomorrow On My Shoulders
10. Our Love
11. History
12. I Want You
13. Yes I'm Ready