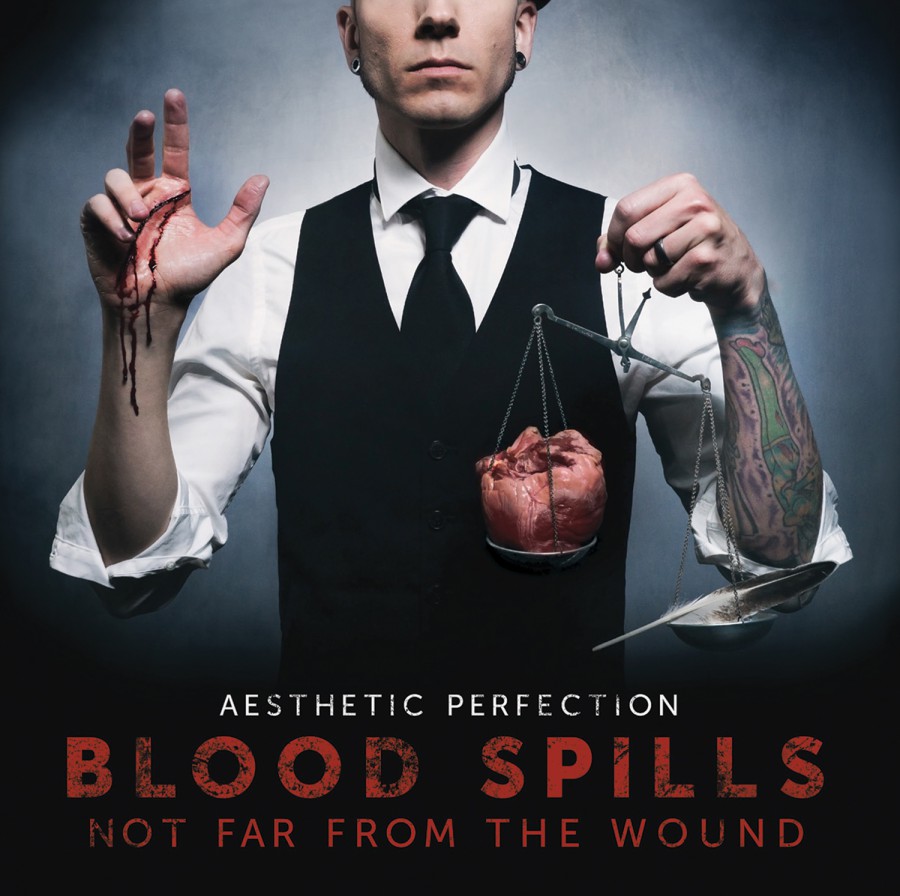 Blood Spills Not Far From The Wound
CD (2015) · $12.98   add to cart Listen & Buy on Bandcamp
What makes you bleed?
In 2007, Daniel Graves released the album Blood Spills Not Far from the Wound under the moniker "Necessary Response". It was a collection of songs originally intended for release on Close to Human, the debut "Aesthetic Perfection" album, but their less aggressive nature lead to their removal. At the time, his European label felt that Aesthetic Perfection should be a strictly "aggrotech" act and not confuse the scene with such a varied and dynamic record. Young and impressionable, Graves relented and allowed the label to split the band in two leading to the creation of "Necessary Response". After one record, Daniel declared the project dead and focused entirely on Aesthetic Perfection.
After nearly a decade of bitterness and regret towards what he viewed as a desecration of his artistic vision, renewed interest in the project lead Daniel to resurrect the long defunct project for a one-off concert in his hometown of Los Angeles. To prepare for the show, each song was deconstructed and rebuilt, track by track using the original recordings. Every effort was taken to stay true to the original versions while improving the sonic quality. To Daniel's surprise, the process softened him on the album and he saw his bitterness towards it wane. He found himself excited by the prospect of taking the record back and releasing it on his own terms. "Necessary Response" was indeed dead, but only in name, the songs could survive and continue on as Aesthetic Perfection, as it had always been intended.
Blood Spills Not Far from the Wound is back from the dead! Revived with newly recorded vocals, and new artwork. Remixed, re-mastered, and lead by the unreleased B-Side "Never Enough". Also features a piano rework of "Devotion" with Lauren Krothe (as heard on Imperfect and the title track from All Beauty Destroyed). This is not your typical album re-release, it is a complete re-envisioning of the record that never was. Graves has finally brought this album back into the Aesthetic Perfection fold, bringing the band one step closer to what he's always wanted it to be.
Track List
01. Open Wound
02. Spilling Blood
03. Forever
04. Vapor
05. Tomorrow
06. Never Enough
07. For All The Lost
08. Dying In The Worst Way
09. Elements
10. Devotion
Also See