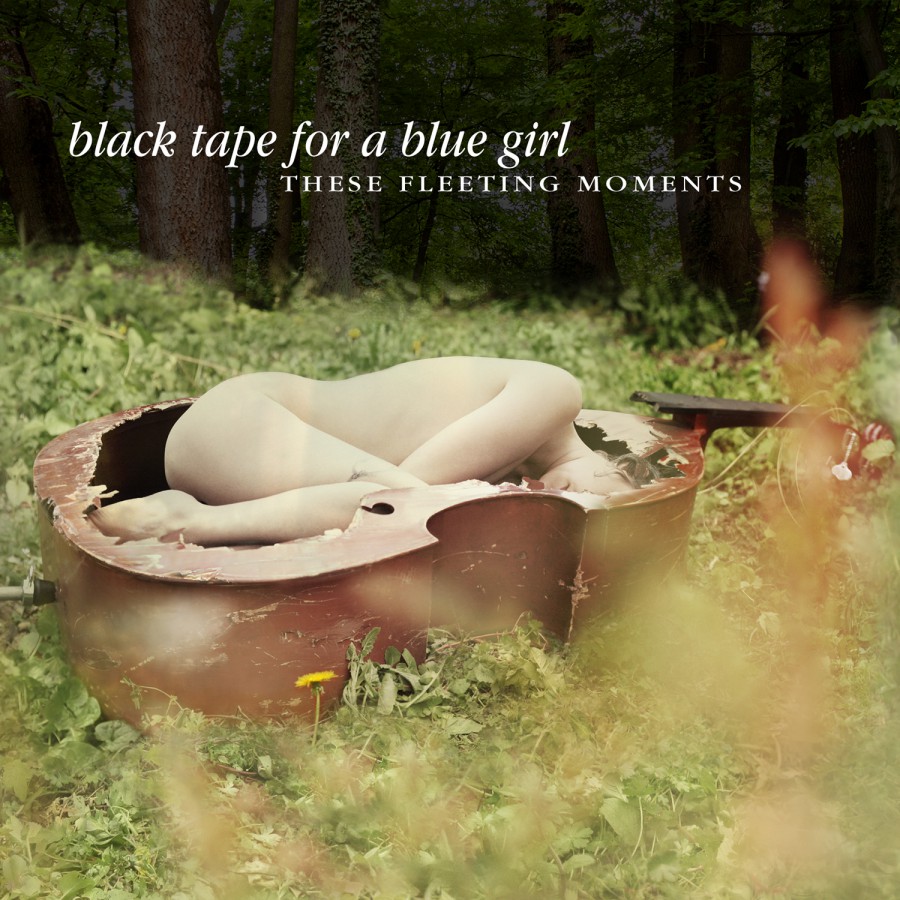 These Fleeting Moments
CD (2016) · $12.98   add to cart Listen & Buy on Bandcamp
Given where Black Tape for a Blue Girl began over a quarter of a century ago with founder Sam Rosenthal's exploration of brooding, extended electronics and strings meshed with deeply revealing lyrics and darkly textured, melodramatic vocal performances, it's striking to see his muse and inspiration reach a new peak on their 11th album, These Fleeting Moments. The ethereal, gothic and darkAmbient stylings that made them one of the originators of American darkwave are offered on this release which coincides with the band's 30th anniversary. Rosenthal reinvigorates their classic sound with the return of original vocalist Oscar Herrera, absent from music for 17 years.
The band emerges from the studio with 70 minutes of powerful, gorgeously yearning tracks born from the same place as their 90s classics Remnants of a Deeper Purity and A Chaos of Desire. Sam's lyrics explore the existential predicaments of time's passage, choices questioned, and loves lost. Oscar's darkly dramatic vocals are complemented by Dani Herrera's emotional and heartfelt voice, Nick Shadow's visceral viola, Brian Viglione's (The Dresden Dolls) driving drums, and Rosenthal's pensive electronics and revelatory songwriting.
Director David Lynch, former pornographic actress Sasha Grey and writer Poppy Z. Brite are some of their more well-known fans.
"Like Dead Can Dance, Black Tape for a Blue Girl dramatically flirts with symphonic decay." - The Philadelphia City Paper
"Symphonic tone poem(s), all straining strings and morose melody (that) consist primarily of crypto-classical flourishes and pseudo-churchly vocal arrangements." - The Washington Post
"(They've) constantly created atmospheric masterpieces for over twenty years! The first time you hear Black Tape it's immediately obvious that if this group can do one thing it's create some of the spookiest, moodiest and darkly beautiful songs out there." - Amped
Track List
01. The Vastness Of Life
02. Limitless
03. One Promised Love
04. Bike Shop/Absolute Zero
05. Affinity
06. Please Don't Go
07. Six Thirteen
08. Zug Köln
09. Meditation On The Skeleton
10. Desert Rat-Kangaroo
11. She's Gone
12. She Ran So Far Away That She Can No Longer Be Found
13. You're Inside Me