God Module to give away digital EP, Starting Oct. 1
September 20 2012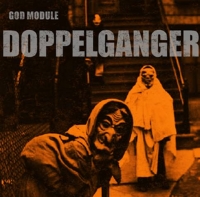 from God Module:
To celebrate our favorite time of the year we have decided to give you all a little Halloween present. On October 1st at 12:01 am, all you have to do is come to our facebook page
www.facebook.com/godmodule
or
www.godmodule.org
sign up for the God Module mailing list and you will be sent a link that will let you download the digital single for "Doppelganger" for FREE. Each link will only work once so please tell EVERYONE you know about this!! And yes, if you have already signed up you will need to do so again to get the link since it's a whole new mailing list.
Here is the cover and the tracklisting.
1. Doppelganger
2. Doppelganger - Dismantled mix
3. Doppelganger - Twitch The Ripper mix
4. M.D.K - CellMod mix
5. M.D.K. - Accessory mix