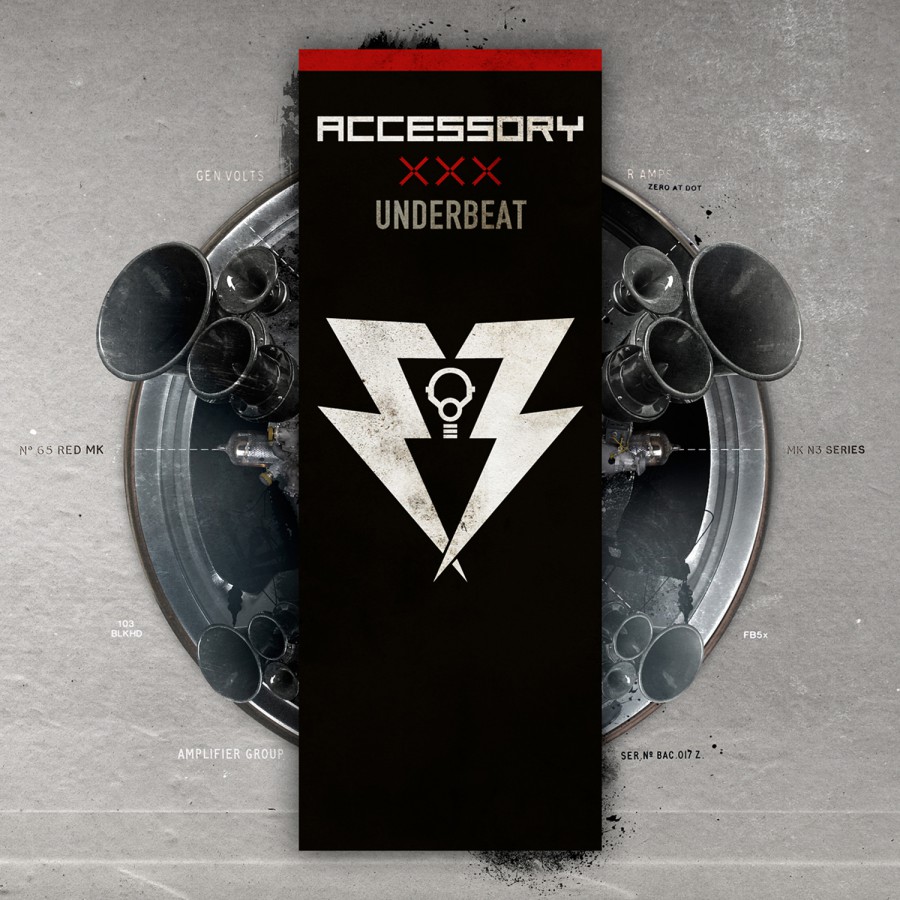 Underbeat (Deluxe)
DIGITAL (2011) · Listen & Buy on Bandcamp
Digital only Deluxe version featuring 11 additional tracks!
On the new release entitled
Underbeat
, we find German Power-Electro-Band Accessory firing up its full arsenal of synthetic sound devices. The resulting album is quite simply an hour long celebration of the electro dance floor culture. The album is a pounding example of the best that the dark club scene has to offer, sporting thudding EBM-onslaughts, effective nods towards German electronic music history, hyper-saturated club grooves, catchy melodies and well-targeted bursts of aggression. "Feel the bass and let yourself go!" – That is Accessory in a nutshell, and Underbeat is the perfect vehicle for doing just that.
Underbeat
has been designed for the clubs, and the album unleashes an energy that is hard to match.
Track List
01. The Mouth
02. Voran
03. Keen Girl (Clean Version)
04. Shout It Out
05. Startime
06. Ruff Fuxxx
07. Tanzrichtung vorwärts
08. Sunrise
09. World 6000
10. She Says It Feels Good
11. Raise
12. It Sounds Like
13. Keen Girl (Original Version)
14. Crack My Nuts
15. Shout It Out (Psyca Mix)
16. World 6000 (Remixed by Enter And Fall)
17. Folsom Prison Blues
18. World 6000 (Psycho Machinery Remix)
19. FAM
20. Voran (Der Teufel in Spiegel Mix by Boole)
21. I Say Go (Human 2.0 Dance House Mix)
22. World 6000 (Amnistia Modification)
23. Boy Toy
Also See