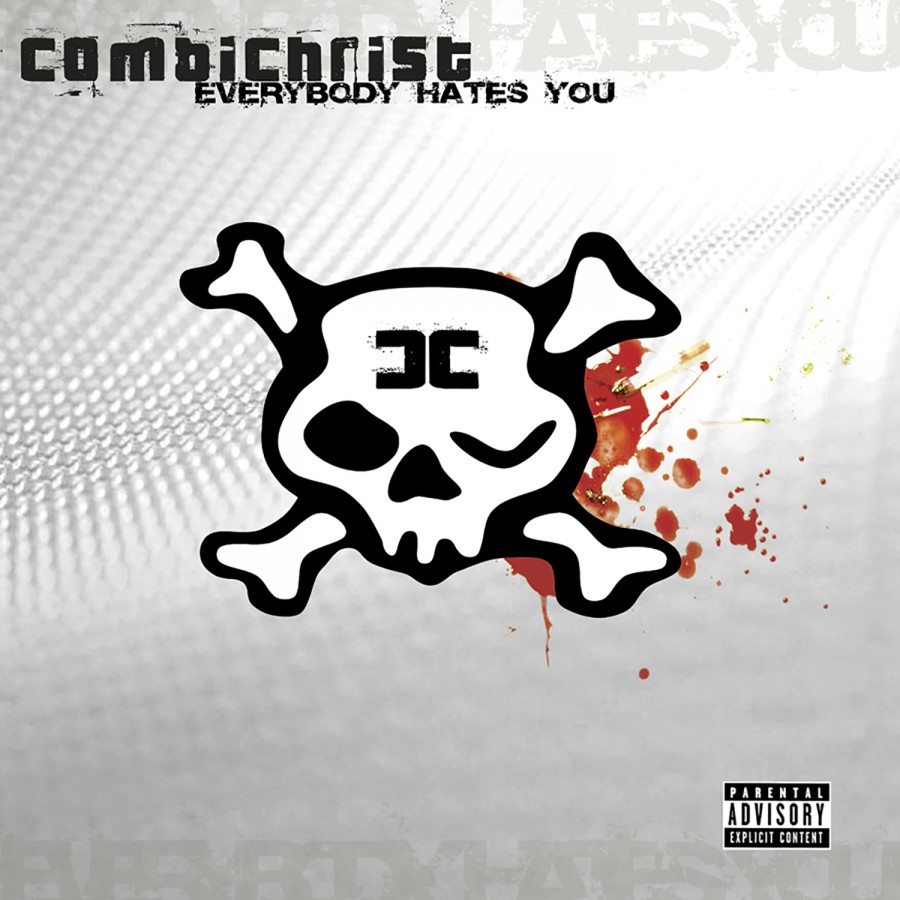 Everybody Hates You
CD (2005) · CURRENTLY UNAVAILABLE
Also available:
Digital $8.90
After releasing two albums with his band Icon Of Coil last year and releasing an album by his side project Panzer AG, singer Andy LaPlegua isn't a man who likes to sit idle. Amongst the three albums and an Icon Of Coil North American tour, he found the time to work on his second side project CombiChrist. The fruits of his labor are about to be revealed with the release of CombiChrist's "Everybody Hates You." If you are expecting it to sound like an incarnation of Icon Of Coil, you are sorely mistaken. The same tedious programming, sequencing, and attention to detail are still present but Andy has taken a different musical approach. Aggressive EBM is grafted to power noise electronics with floor shattering beats, crunchy synths, catchy melodies, and plenty of well placed samples. "Everybody Hates You" is destined to be a crowd pleaser, and perhaps just the spark needed to create a new trend in electronic music. On Metropolis Records.
Track List
01. This S*it Will Fcuk You Up
02. Enjoy the Abuse
03. Today I Woke To the Rain of Blood
04. I'm Happy Anyway
05. Blut Royale
06. Who's Your Daddy, Snakegirl?
07. Feed Your Anger
08. God Bless
09. Like To Thank My Buddies
10. Happy Fcuking Birthday
11. This is My Rifle
12. Lying Sack of S*it
13. Without Emotions
Listen & Buy
(Tracks from the digital version)
| | | | | |
| --- | --- | --- | --- | --- |
| | This S*it Will Fcuk You Up | 4:46 | $ 0.89 | buy mp3 |
| | Enjoy The Abuse | 5:14 | $ 0.89 | buy mp3 |
| | Today I Woke To The Rain Of Blood | 5:46 | $ 0.89 | buy mp3 |
| | I'm Happy Anyway | 5:11 | $ 0.89 | buy mp3 |
| | Blut Royale | 5:34 | $ 0.89 | buy mp3 |
| | Who's Your Daddy, Snakegirl? | 6:23 | $ 0.89 | buy mp3 |
| | Feed Your Anger | 4:50 | $ 0.89 | buy mp3 |
| | God Bless | 4:28 | $ 0.89 | buy mp3 |
| | Like To Thank My Buddies | 6:19 | $ 0.89 | buy mp3 |
| | Happy Fcuking Birthday | 4:50 | $ 0.89 | buy mp3 |
| | This Is My Rifle | 4:58 | $ 0.89 | buy mp3 |
| | Lying Sack Of S*it | 5:02 | $ 0.89 | buy mp3 |
| | Without Emotions | 4:41 | $ 0.89 | buy mp3 |
Also See