Cheerful Hypocrisy BlipVert
September 16 2015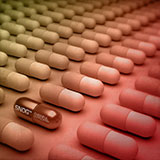 https://www.youtube.com/watch?v=6r2KBMKWjz4&feature=youtu.be
Schmerck Industries
and
Metropolis Records
present the Cheerful Hypocrisy BlipVert - a concise introduction to the many benefits of the new SNOG single for the time-poor and over-scheduled.
Post-capitalist blues got to you too?
Now that the party's over, nothing cures the consumption hangover like a concentrated dose of
Cheerful Hypocrisy
.
Don't delay. Visit your druggist today.
Related Release