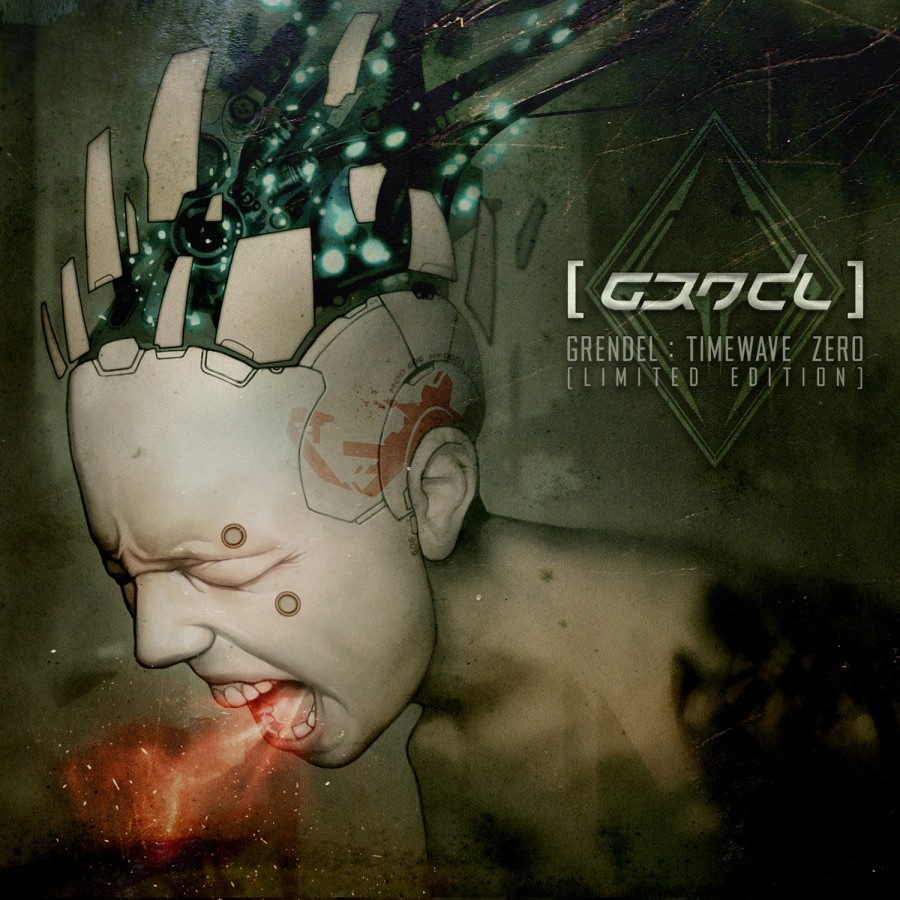 Timewave : Zero (Limited Edition)(Digital Only)
DIGITAL (2012) · Listen & Buy on Bandcamp
Available digital only through Metropolis, the Limited Edition of Timewave : Zero features 15 additional remixes!
After getting its start under a different name in 1997, Grendel, (named after a character in 'Beowulf') has developed a massive following in the Electro-Industrial scene. Renowned for the unorthodox and original use of orchestration, obscure samples incorporated with harsh and pounding EBM structures, Grendel, (and its mastermind VLRK) has perfected a unique spin on Aggrotech, and his previous releases, such as 2002's
End of Ages EP
, 2003's
Prescription:Medicide
,
Soilbleed
EP, and 2007's
Harsh Generation
all stand as scene favorites and still dominate dance floors worldwide. In 2009, the
Chemicals + Circuitry
EP was written & recorded and was a slight diversion from the band's familiar sound; this EP found Grendel exploring different sounds and styles. After three long years of silence, Grendel emerges from the studio offering up the all new album
Timewave : Zero
. With this new release, Grendel both returns to its signature sound, and pushes aggrotech further into new territories, continuing the bands tradition of delivering cutting edge Harsh EBM!
Be part of the harsh generation and live by the bassline.
Track List
01. Rise
02. Conflict Instigation
03. Timewave : Zero
04. EPR // EDP
05. Wheels In Motion
06. Out Of My Mind
07. Deep Waters
08. Neon City Lights
09. Chemicals + Circuitry [v.2012]
10. Fall
11. Conflict Instigation (Aesthetic Perfection Remix)
12. Conflict Instigation (Siva Six Remix)
13. Conflict Instigation (Terrolokaust Remix)
14. Timewave : Zero (Shiv-R Remix)
15. Timewave : Zero (Modulate Remix)
16. Timewave : Zero (C-Lekktor Remix)
17. Out Of My Mind (Vindicare Remix)
18. Out Of My Mind (Freakangel Remix)
19. Out Of My Mind (XP8 Remix)
20. EPR // EDP (Manufactura Remix)
21. EPR // EDP (DYM Remix)
22. Deep Waters (Aqualite Remix)
23. Deep Waters (Consumer Junk Remix)
24. Wheels In Motion (AR-12 Remix)
25. Wheels In Motion (Symbiote Remix)
Also See