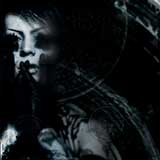 [Order of the Shadow : Act I]
DIGITAL (2013) · Listen & Buy on Bandcamp
Also available:
CD $12.98
Psyclon Nine returns with the long awaited
[Order of the Shadow : Act I]
. Over the past decade, Psyclon Nine has evolved into the epitome of dark metal industrial and has continued to evolve its sound, implementing elements of black metal, post-punk influences, hardcore breaks, and metal. A perfect blend of machine-precise percussion and guitars are overlaid with scathing vocals and evil electronics,
[Order of the Shadow : Act I]
sees Psyclon Nine in top form. The new release will appeal to metal and industrial fans alike.
Track List
01. [Act : I] Consecration
02. Shadows Unveiled
03. Suffer Well
04. Glamour Through Debris
05. Come and See
06. Afferte Mihi Mortem
07. Use Once and Destroy
08. Remains of Eden : II
09. But, With a Whimper
10. Order of the Shadow [The Heretic Awakened]
11. Take My Hand While I Take My Life
12. [Act : I] Penance
13. The Saint and the Valentine
Also See