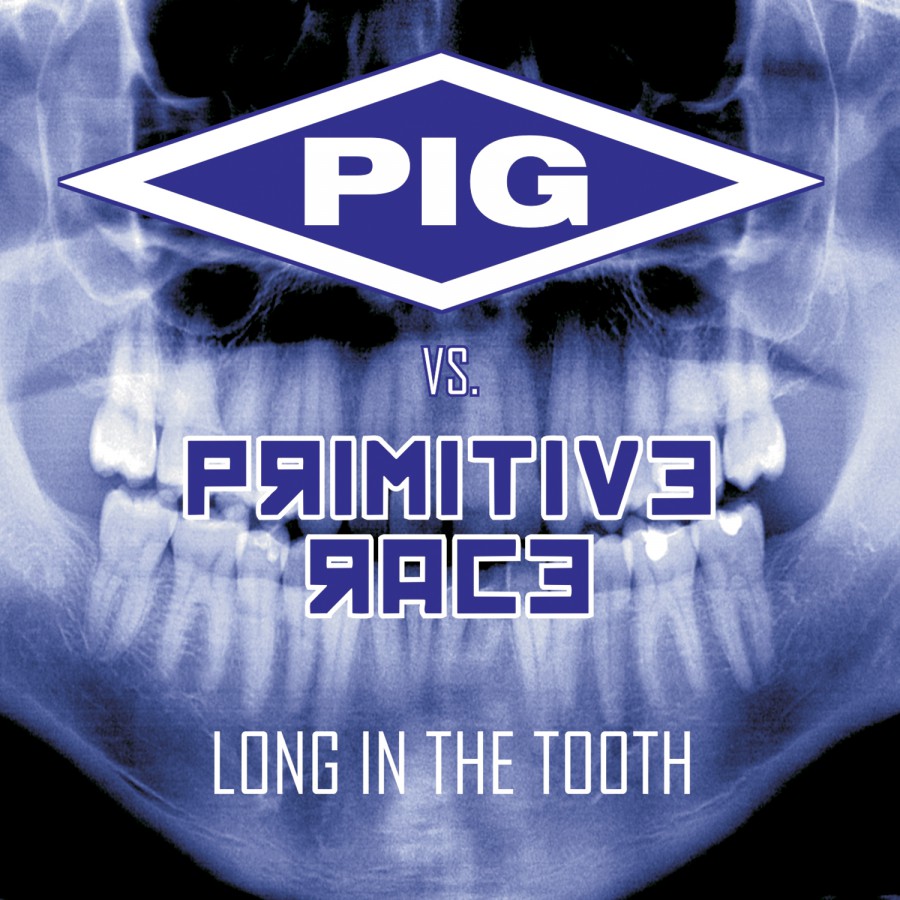 Long In The Tooth
CD (2015) · $8.98   add to cart Listen & Buy on Bandcamp
Rising forth from the primordial sonic stew of intensive collaboration, industrial supergroup PRIMITIVE RACE stands ready to take their place as the pure evolution of Industrial Music – past, present and future.
Evoking the intensity, fury and excitement of Industrial First Wave, PRIMITIVE RACE brings together an all-star cast of contributors – each of whom is a 'missing link' in the canon of industrial and EBM in their own.
Conceived by bassist, impresario and Lords Of Acid manager/executive producer Chris Kniker; PRIMITIVE RACE featuring regular appearances from Graham Crabb (Pop Will Eat Itself), Erie Loch (LUXT, Blownload, Exageist), Mark Gemini Thwaite (Peter Murphy, Tricky, Gary Numan).
That core is joined by an all-star cast of contributors including Tommy Victor (Prong, Ministry, Danzig), Dave "Rave" Ogilvie (Skinny Puppy, Jackalope), Kourtney Klein (Combichrist, Nitzer Ebb), Mark "3KSK" Brooks (Warlock Pinchers, Foreskin 500, Night Club), Josh Bradford (RevCo, Stayte, Simple Shelter), Diggie Diamond (Foreskin 500), and more!
Steering Industrial toward what's next – PRIMITIVE RACE also enters an Industrial Battle Royale with genre heavyweight Raymond Watts (ex-KMFDM, PIG) debuts June 19 with the release of Pig vs. Primitive Race "Long In The Tooth".
PRIMITIVE RACE have seen the future of Industrial Music, and decided it looks much like the thundering, soul-searing past.
Viva La Evolucion!
Track List
01. Long In the Tooth
02. Long In the Tooth (Praga Khan Mix)
03. Long Live Death
04. Come For Deutchland
05. Long In the Tooth (AK & Son Megamix)
06. Long In the Tooth (Crabbi Mix)
07. Come For Deutchland (Mary Byker Mix)
08. Long In The Tooth (Army Of The Universe Mix)
09. Come For Deutchland (Night Club Mix)
10. Long In the Tooth (Bells Into Machines Mix)
Also See