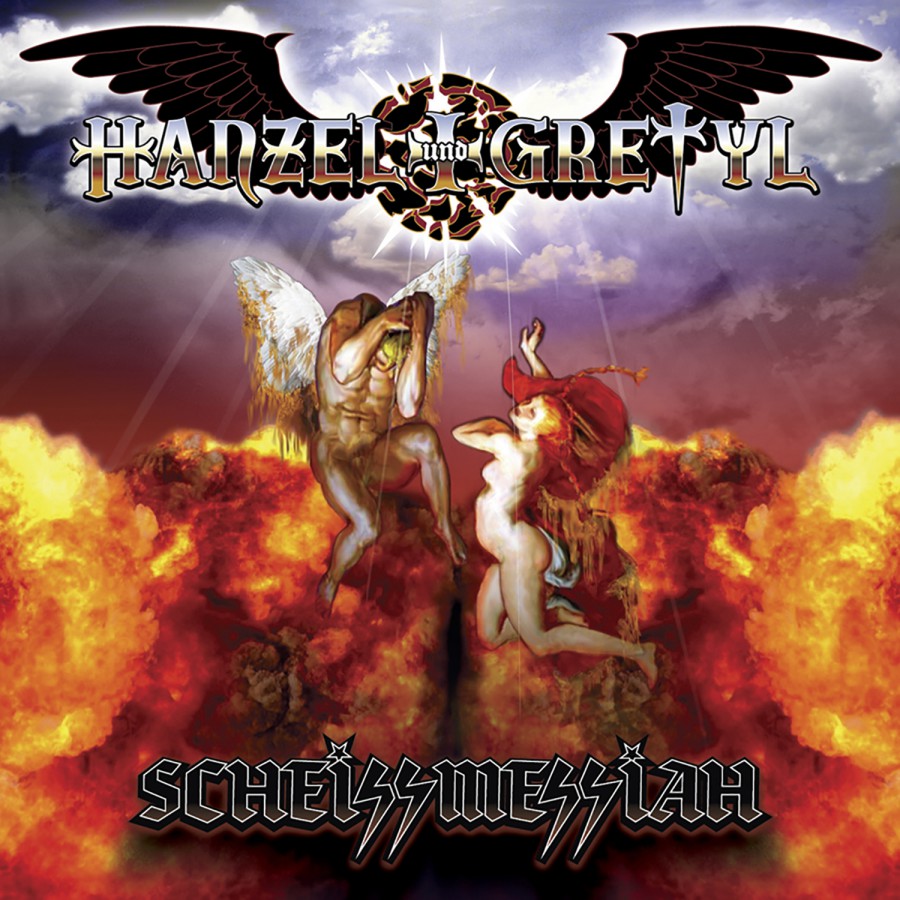 Scheissmessiah
DIGITAL (2009) · Listen & Buy on Bandcamp
Also available:
CD $12.98
One year after the groundbreaking return of Hanzel Und Gretyl, the duo is back with "Scheissmessiah." Perfecting their own brand of Cyber Industrial Metal, Hanzel Und Gretyl will capture the hearts and of course control the minds of the masses worldwide with "Scheissmessiah." Integrating heaven and hell, Dante's Inferno, and Handel's Messiah as the album's major themes, HUG has recorded possibly their most ironically anarchistic and ferociously heavy release to date. "Scheissmessiah" features HUG's signature blend of Deutsch and English along with aggressively gritty guitars and Vas's growling vocals. All 11 snarling tracks represent the brilliance that is Hanzel Und Gretyl! On Metropolis Records.
Track List
01. Lust
02. Fikk Dich Mit Fire
03. Kaiser Von Shizer
04. Disko Fire Scheiss Messiah
05. Blut! Sex! Fire!
06. Burning Bush
07. Sheissway To Hell
08. And We Shall Purify
09. 10th Circle
10. Hellalujah
11. Purity
Also See