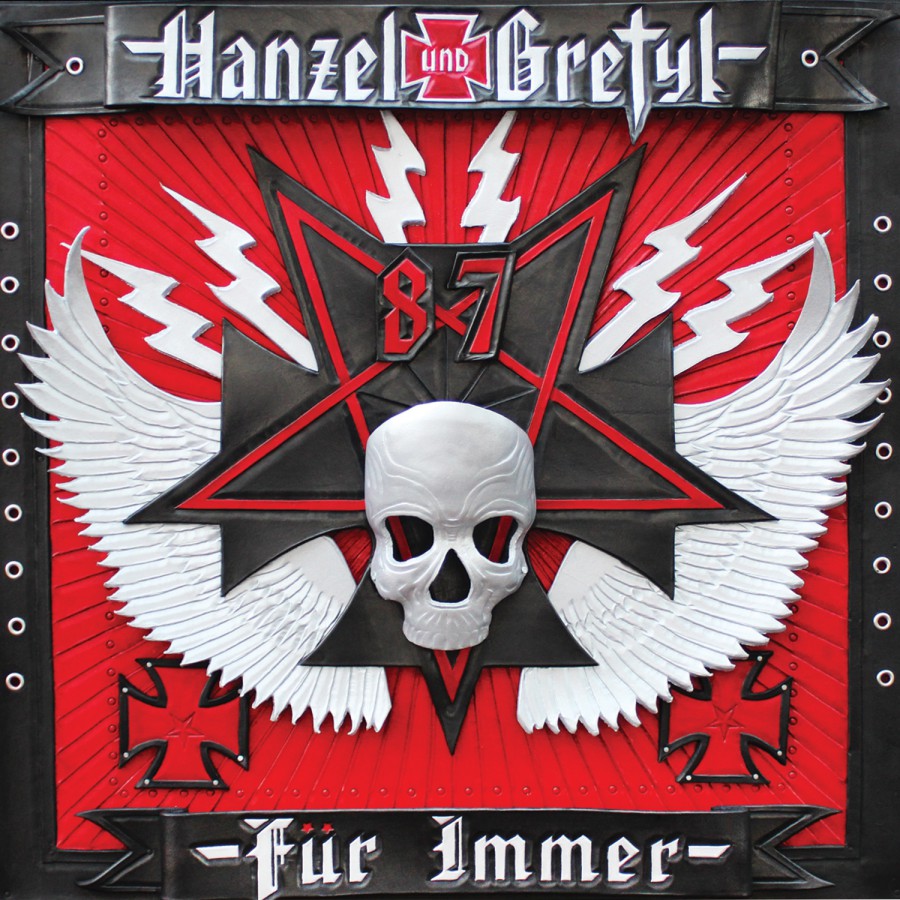 Hanzel und Gretyl Fur Immer
DIGITAL (2013) · Listen & Buy on Bandcamp
Also available:
CD $12.98
More wiener than schnitzel!
Hanzel und Gretyl present the companion to the 2012 album
Born To Be Heilied
, featuring tracks from the last album remixed by KyzrWolf,
Hanzel und Gretyl Fur Immer
, takes the music of our favorite Germanophile duo Kaiser Von Loopy and Vas Kallas and gives it a more electronic bent. Driving guitars and percussion still deliver HuG's trademark machine-precise musical blitz, but with a fresh, electronics oriented spin.
Hanzel und Gretyl Fur Immer
shows why our favorite Ironstar Outlaws were indeed born to be heiled!
Track List
01. More German Than German (KyzrWolf Remix)
02. Unterstutzung 87 (KyzrWolf Remix)
03. Blitzkriegerz und Hellriderz (KyzrWolf Remix)
04. Hammerzeit (KyzrWolf Remix)
05. Der Furor (KyzrWolf Remix)
06. Born to be Heiled (KyzrWolf Remix)
07. Holy Shiza (KyzrWolf Remix)
08. Motorschwein (KyzrWolf Remix)
09. I'm Movin' to Deutschland (KyzrWolf Remix)
10. IronStar Outlaws (KyzrWolf Remix)
11. Hanzel und Gretyl Fur Immer (KyzrWolf Remix)
Also See