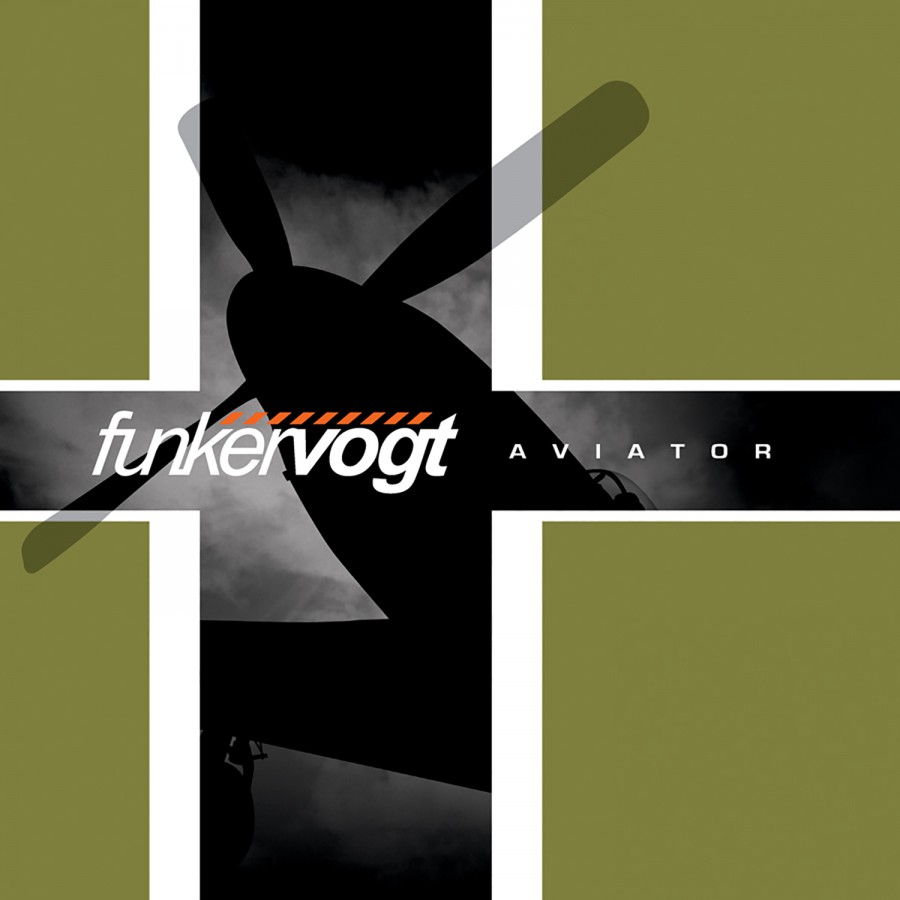 Aviator 2CD
CD (2007) · $15.98   add to cart
Limited edition comes in a digi-pac with a bonus CD!
Little over a year since Funker Vogt released Navigator, they are back in the cockpit with their follow-up, Aviator. Navigator indicated Funker Vogt's new direction and Aviator continues that by presenting to the fans what they have been longing for: 12 brand new tracks for the dance-floor.
Just as with the previous album, Aviator follows an overall concept: eventually, through time, memories of history and war fade away. Starting with the title track and flowing through each one after, the theme extends throughout the cover artwork, booklet, and band photos as well. The cover shows an old airplane and many more are found throughout the booklet, but not as a whole. Individual pieces are shown to illustrate the ideas of time, history, decay, aging and abstract ideas through the details of cracks, peeling paint, and crumbling rivets of these planes that are rusting away into obscurity and will soon be gone forever. With their passing, memories will fade into obscurity (much like the soldiers whose memories are vanishing) and only pictures will remain without a direct link to the physical manifestation. All of which symbolically illustrates the subject matter.
The lyrics deal at least in part or collectively with the theme. Highlights include: "Blind Rage" (discusses past wars), "Thanatophobia" (deals with the fear to die and finally be forgotten), "Child Soldiers" (kids fighting in wars), "City of Darkness" and "Babylon" (the dark and gloomy outcome of the end of the world), and "Paralyzed" together with "Darwin's Nightmare" (talk about current situations facing humanity). Finally, along with "My Fortune" and "Frozen in Time" which are more personal in nature, "Hostile Waters" can be seen as the missing link between "Navigator" and "Aviator" by alluding to reformation, the obstacles along the way and the long awaited landing on a new shore.
A big undertaking went underway to diversify the sound structures within Aviator. Over all, the album is fast and beat driven, with more emphasis placed on the sounds and samples to make it a much more pronounced album. This can be seen with Aviator's club tracks like "City of Darkness" (136 bpm) or "Paralyzed" (130 bpm) which are seemingly mid-tempo songs when compared to "Thanatophobia" (144 bpm), "One" (140 bpm), and "My Fortune" (139 bpm). All in all Aviator comes across as fresher, more aggressive and diversified than Navigator but still encompasses Funker Vogt's signature elements. Which is how Funker Vogt should sound in 2007!
Track List
DISC 1
01. Welcome to Destruction
02. Paralyzed
03. Child Soldier
04. City of Darkness
05. My Fortune
06. Hostile Waters
07. Thanatophobia
08. Frozen In Time
09. One
10. Darwin's Nightmare
11. Blind Rage
12. Babylon

DISC 2
01. Deathmachine
02. Snow Was Falling
03. Lost in Translation
04. City of Darkness (Downtown-Mix)
05. Child Soldier (Kopfschuss-Mix)
06. City of Darkness (2nd-Hookline-Mix)

Also See