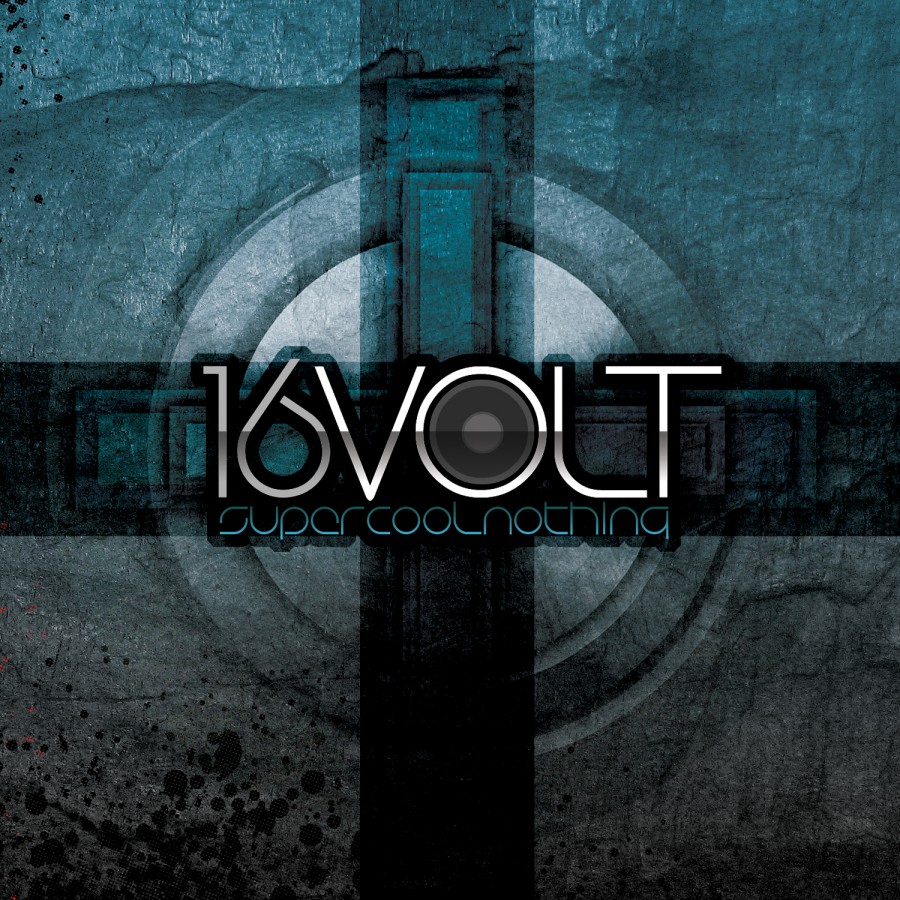 SuperCoolNothing
DIGITAL (2012) · Listen & Buy on Bandcamp
Also available:
CD $12.98
After three successful releases with Re-constriction Records,
SuperCoolNothing
marks 16volt's first official outing with a major label.
Of course, to hear the caustic guitars and programmed rhythms sounding like heavy metal filtered through a vat of battery acid, topped off by Eric Powell's signature melodic rasp, it becomes clear that 16volt stays true to its virulent brand of industrialized rock. With renowned figures Bill Kennedy and Joseph Bishara helming the production duties, the music on
SuperCoolNothing
possesses a crisp sound quality that is clean but far from sanitized. Quite the contrary; this album is the heaviest and angriest the band has sounded to date. One need only listen to the explosive power of "Everyday, Everything" for proof with its bursts of growling guitar and Powell's venomous screams, while "The Enemy" remains a live staple today with its all too appropriate and prescient in its brutal scorn for the record industry.
Throughout the album the signatures of 16volt's machine rock formula are cranked to full power,
SuperCoolNothing
is a full on assault of coldwave energy that solidified the band as one of the foremost entities in underground music. This brilliant album is now remastered and available on Metropolis Records and including bonus remixes from Filter's Geno Lenardo and Orgy's Paige Haley,
SuperCoolNothing
is once again available to rally and rile the rivethead masses and remind us how true machine rock is meant to sound. Long live 16volt!
Track List
01. I Fail Truth
02. Everyday Everything
03. Don't Pray
04. Keep Sleeping
05. Moutheater
06. Happy Pill
07. The Enemy
08. Machine Kit
09. Low
10. And I Go
11. Dead Weight
12. At The End
13. Happy Pill (The Pharmacy Mix feat. The Durtee Unit)
14. Low (Filter Mix)
15. At The End (Club Mix)
Also See