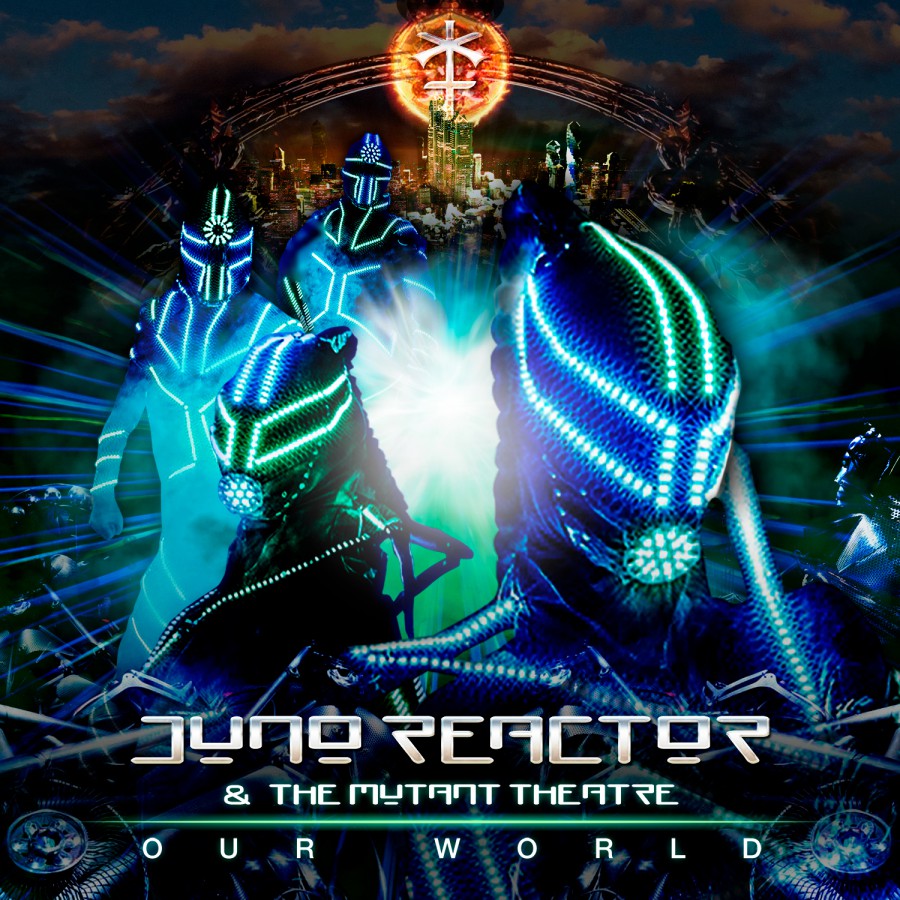 Our World
DIGITAL (2017) · Listen & Buy on Bandcamp
epic new single from Juno Reactor!
Juno Reactor & The Mutant Theatre is a full on science fiction extravaganza. JR joined on stage by 2 performance groups from Russia (Stigma Show & Agnivo) under the alias "The Mutant Theatre" JR met them whilst working In Moscow and St Petersburg. Juno Reactor, with his eternal desire to explore new worlds, produced a futuristic show featuring these visual performance groups, vocalists, guitars, Drums, lights & special effects, delivering a once in a life time psychedelic experience. The show involves a unique soundtrack, blending sounds into visual fantasy, taking the listener on a journey to the undiscovered Mutant land which creates a prism of our own world.
The full album will be released end of 2017, till then, we are excited to share with you the first single! 'Our World' released 30th June 2017, a true killer on the dance floor, a wild ride you won't forget!
Track List
01. Our World
01. Our World
02. Our World (Robot Heart Edit)
02. Our World (Robot Heart Edit)
Also See