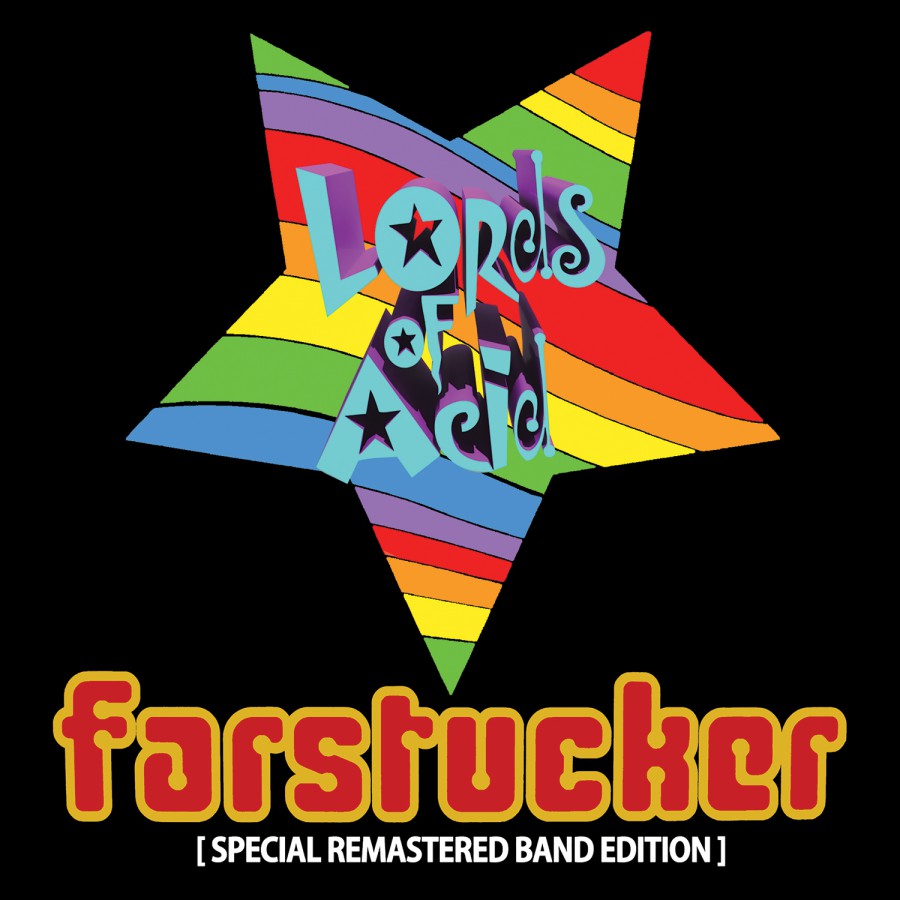 Farstucker (Special Remastered Band Edition)
DIGITAL (2017) · Listen & Buy on Bandcamp
Also available:
CD $12.98
Vinyl · LIMITED ED. 2LP $23.00
Farstucker is the fourth studio album from Lords of Acid. Originally released in 2000, it marks the bands full transition from the techno of their earlier work to an industrial music outfit, with use of more live instruments. Though the sound evolved, the band maintains its trademark themes of sex, drugs and hedonism. Now remastered & released as the Special Remastered Band Edition.
Track List
01. Scrood Bi U
02. Lover Boy-Lover Girl
03. Rover Take Over
04. Pleasure & Pain Concerto
05. Slave To Love
06. Sex Bomb
07. Take Off
08. Stripper
09. Lucy's F-CK-NG Sky
10. (A Treatise on the Practical Methods Whereby One Can) Worship the Lords
11. A Ride With Satan's Little helpers
12. Feed My Hungry Soul
13. I Like It
14. Surfin' Muncheez
15. Get Up, Get High
16. Dark Lover Rising
17. Kiss Eternal
18. Lick My Chakra
19. Glad I'm Not God!
20. Stripper (Praga Khan Mix)
21. Venus
22. Get Up'n Jam
Also See