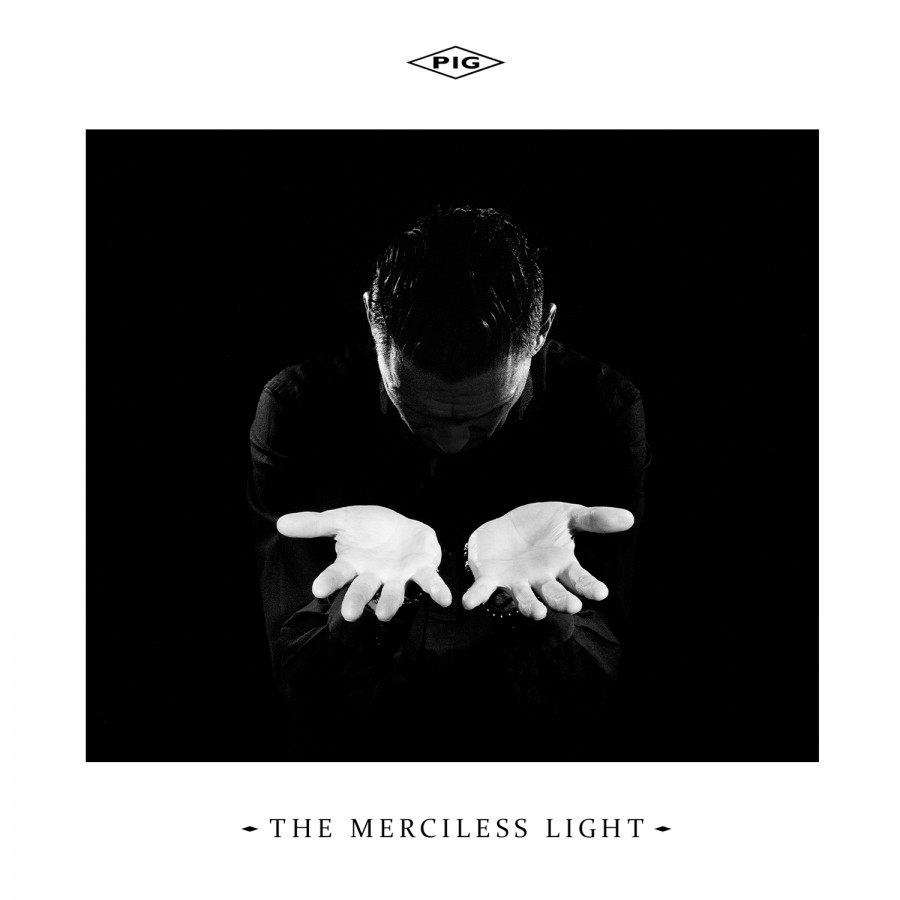 The Merciless Light
CD (2022) · $13.00   add to cart Buy on Bandcamp
PRE-ORDER: Order now, and we will ship this item to you when it is released on September 23, 2022.
What does worldwide quarantine do to our favorite porcine libertine? Raymond Watts holed up in his sty, creating The Merciless Light, the new album from <PIG>. Ably aided and abetted by long time accomplices En Esch and Steve White, On The Merciless Light, Watts welcomes a new swine to the trough, as Jim Davies (Pitchshifter/The Prodigy and more) joins, lending a whole new level of impeccable credibility and talent. The new album seethes, swings, seduces and snarls. Extraordinary electronics and a glut of glitz, glam, guitars and grooves create a masterful mélange of mirth malice and winking wit from our very own venerable Vicar of Vice, <PIG>.
first pressing of the CD comes with a limited signed post card!
Also See