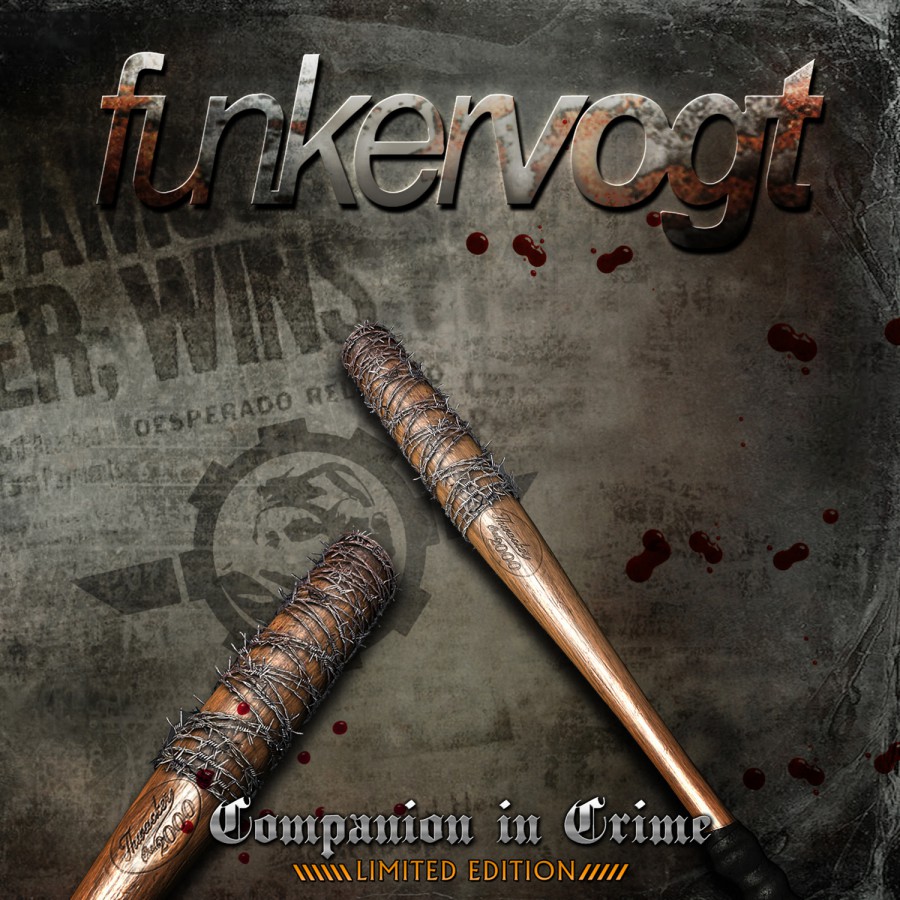 Companion In Crime (Deluxe)
DIGITAL (2013) · Listen & Buy on Bandcamp
Digital only Deluxe version of the album!
Aggro-industrial legends Funker Vogt return with
Companion In Crime
, an all-new album for 2013. While staying true to the signature sounds of Funker Vogt, the new album finds the band exploring the more melodic side of things. Jens Kastel's distorted vocals touch upon subjects from war and violence to religion. The political stance of Funker Vogt is decidedly anti-war; the band cites war and social injustice as primary topics, noting that the goal was to "present the grotesque cruelties and the tragedy of war."
Companion In Crime
continues the strong tradition of classic Funker Vogt albums.
Track List
01. Columbine
02. Mein Weg
03. Religion
04. Six Feet Under
05. Kampf den Maschinen
06. Gott noch nicht
07. Kill on Command
08. Our Life
09. Kapitulation
10. W.o.t.W.
11. The Firm
12. Revolution
13. Brueder
14. Soldat
15. Battlefield of Love
16. Salvation
17. Columbine (MassacRemix by Suicide Commando)
18. Six Feet Under (Buried)
19. Gott noch nicht (Extended)
Also See