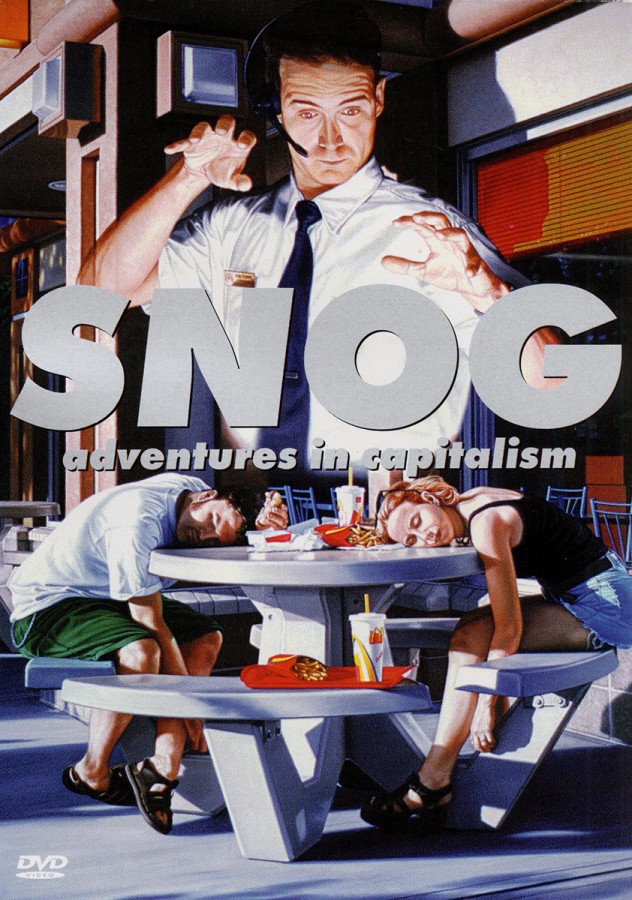 Adventures in Capitalism
DVD/VIDEO (2003) · SALE! $13.98   add to cart Listen & Buy on Bandcamp
2003 shall be known as the year of Snog! First they re-immerged with another cynical attack on the corporate world of big business with their newest album, "Beyond the Valley of the Proles." In addition to the auditory feed, Snog also presented his first piece of eye candy to the western world. "Adventures in Capitalism" is a collection of tuneful, sentimental music videos for your most relaxed viewing moments. On this must have DVD, Snog has taken a number of their most appealing melodies and tender ballads that have special significance for everyone. "Adventures in Capitalism" comprises thirteen award winning videos and many other bonus features including the award winning short film "The Plastic Wars: Part One," rare audio tracks, exclusive interviews, and much, much more! On Metropolis.
Track List
01. The Human Germ
02. Are You Normal Enough?
03. Fill My Hole
04. Late 20th Century Boy
05. Real Estate Man
06. Hooray!!
07. Make the Little Flowers Grow
08. Empires
09. Cliche
10. Hey, Christian God
11. Born to be Mild
12. Shop
13. Corporate Slave
Also See