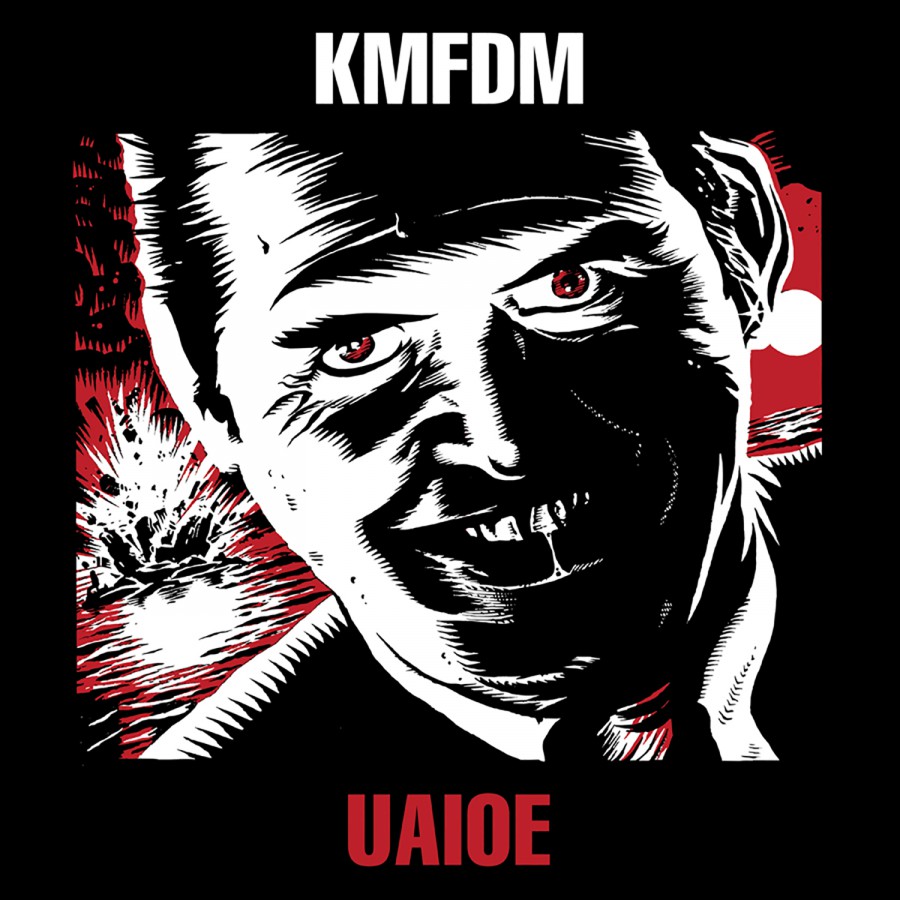 UAIOE
DIGITAL (2009) · Listen & Buy on Bandcamp
Also available:
CD $11.98
Metropolis Records is proud to announce the release of KMFDM's classic back catalog. These long out of print masterpieces from the band's Wax Trax! Records era will be made available in the order in which they were originally released. Each album has been digitally remastered, presenting these timeless songs in a quality previously unavailable. To document the rich history of KMFDM the accompanying CD booklets will include the original album art (most by famed KMFDM cohort Brute!), extensive liner notes, lyrics for each song and never before seen photos of the band. All work on the releases, from the remastering to the packaging, has been done with the highest level of participation from Sascha K., KMFDM's leader and founder. The first three releases are 1986's What Do You Know Deutschland?, 1988's Don't Blow Your Top and 1989's UAIOE. Fans and collectors take note: this version of their debut, What Do You Know Deutschland?, is the first time every track from the previous German, English and American incarnations of the album has been made available in one place. Look for the rest of the KMFDM Classics to return to the shelves in the coming months. The next phase of the legacy begins, KMFDM are back to kick your brain's ass all over again.
Track List
01. Murder
02. UAIOE
03. Loving Can Be An Art (Saturation Mix)
04. More & Faster 243
05. Rip The System (Duck & Cover Mix)
06. Trash Up!
07. En Esch
08. Ganja Rock
09. Thumb Thumb
Also See