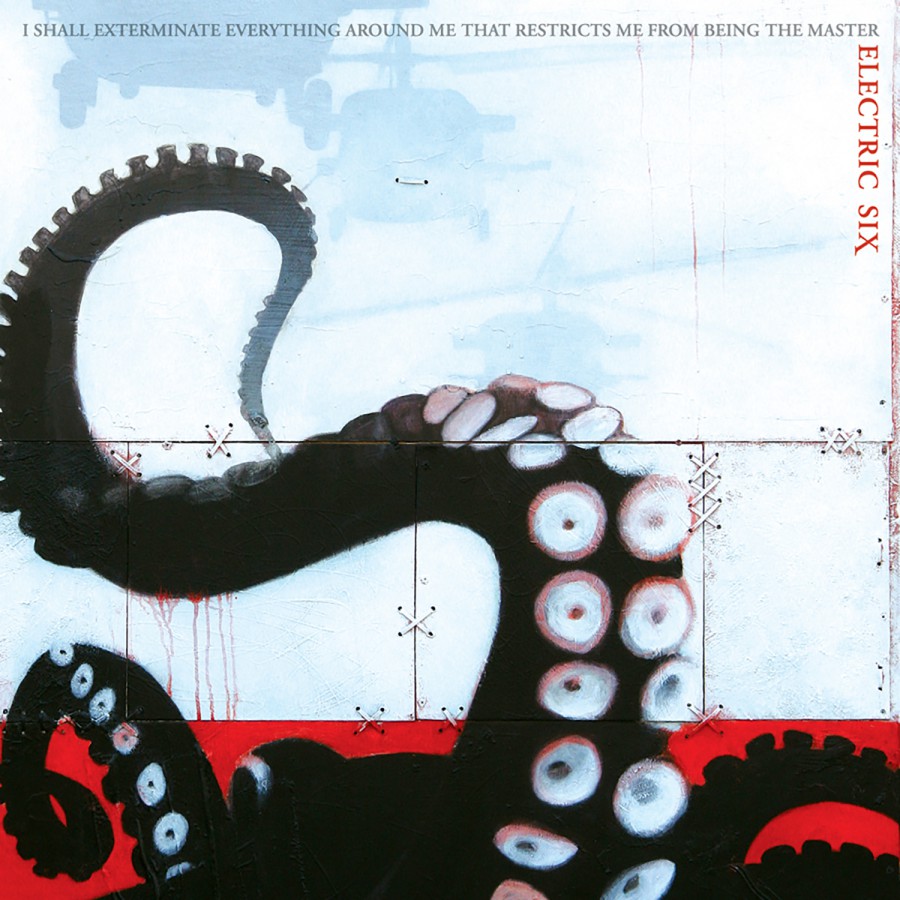 I Shall Exterminate Everything Around Me That Restricts Me From Being The Master
DIGITAL (2009) · Listen & Buy on Bandcamp
Also available:
CD $12.98
Electric Six has plenty of access to excess. Upon embarking on this recording journey, Electric Six had an excess of free time. So they purchased an excess of foodstuffs from Trader Joe's and hunkered down to record, excessively. Every song in one way or another is the result of excessive access to excess: from the jazzy cabaret-ish album opener "It's Showtime!" exploring what happens to a band when it plays in excess of 250 shows a year in front of… people (Hint: excessive resent and anger at… people), to the radio-ready Coldplayish "When I Get To The Green Building," a beautifully textured musical tribute to Domino's Farms in Ann Arbor, MI to the triumphant new wave/stoner rock big bang in the magnificent "Dirty Looks," the most Shakespearian of the E6 catalogue closing the album of excess in such an accessible way. When it's all said and done, Electric Six feels that they've done a good job at weaving fun, good times and high-octane pleasure into the fabric of this crazy world, damned by its excess.
Track List
01. It's Showtime!
02. Down At McDonnelzzz
03. Dance Pattern
04. Rip It!
05. Feed My Fuckin Habit
06. Riding On The White Train
07. Broken Machine
08. When I Get To The Green Building
09. Randy's Hot Tonight!
10. Kukuxumushu
11. I Don't Like You
12. Lucifer Airlines
13. Lenny Kravitz
14. Fabulous People
15. Sexy Trash
16. Dirty Looks
Also See