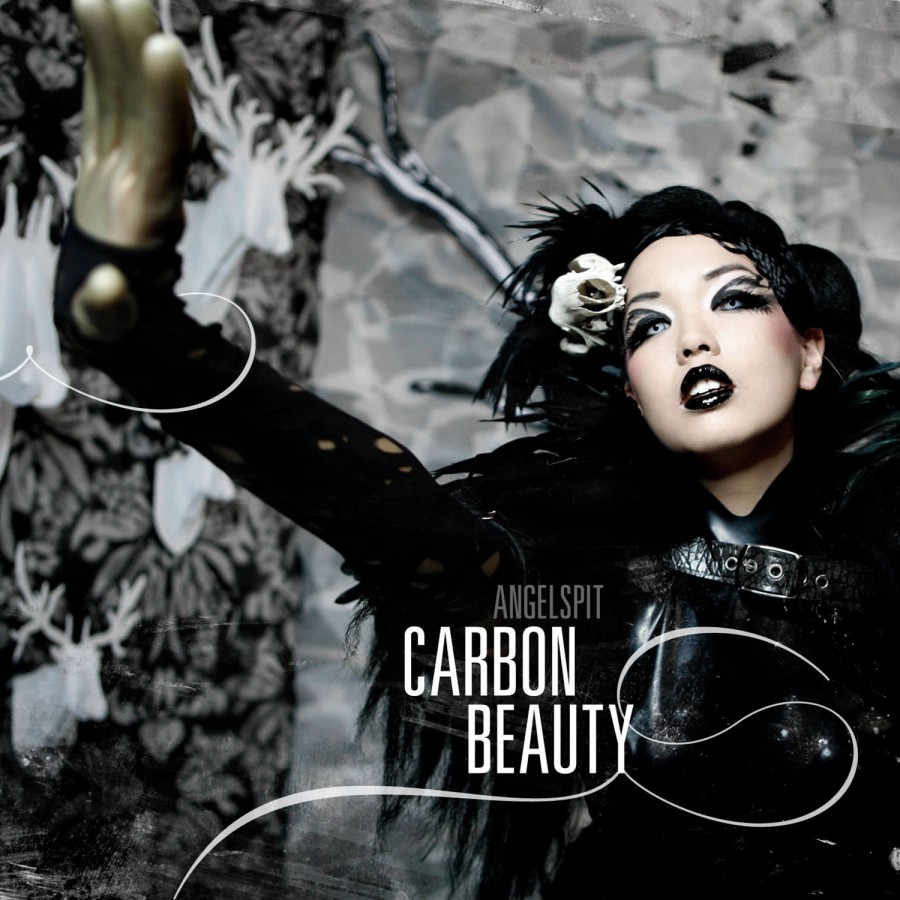 Carbon Beauty
CD (2011) · $12.98   add to cart
Also available:
Digital $8.90
Hell bent on waking Punk from its slumber, Angelspit lashes out with its new remix CD
Carbon Beauty
featuring three new Angelspit tracks plus 10 remixes from Dope Stars Inc., 16 Volt, Baal, Ego Likeness, tweaker, Angelspit and others.
Carbon Beauty
is an exercise in brutality executive produced by Chris Kniker for Fervent Management. Angelspit told contributing artists to make the most savage and pounding remixes possible, resulting in 10 tracks guaranteed to splinter dance floors and cause bodily hemorrhage. Angelspit has recruited Valerie Gentile on guitars (ex-Cruxshadows, Black Tape for a Blue Girl) and Chris Kling (Hanzel und Gretyl, Mortiis) for the three new tracks, resulting in a bold sound that Angelspit will be taking live in mid 2011.
Track List
01. Making Money (Angelspit Remix)
02. Cold Hard Cash (Dope Stars Inc. Remix)
03. Fuck The Revolution (Megajive Remix)
04. Glitchbomb
05. Cold Hard Cash (AOU Remix)
06. Channel Hell (Deathproof Remix)
07. Hyperlust (tweaker Remix)
08. Like It? Lick It!
09. Princess Chaos (Metafakt Remix)
10. Fuck The Revolution (16 Volt Remix)
11. Ditch The Rest (Ego Likeness Remix)
12. Toxic Girl
13. Fink (Baal Remix)
Listen & Buy
(Tracks from the digital version)
| | | | | |
| --- | --- | --- | --- | --- |
| | Making Money (Angelspit Remix) | 4:37 | $ 0.89 | buy mp3 |
| | Cold Hard Cash (Dope Stars Inc. Remix) | 4:00 | $ 0.89 | buy mp3 |
| | Fuck The Revolution (Megajive Remix) | 3:51 | $ 0.89 | buy mp3 |
| | Glitchbomb | 3:22 | $ 0.89 | buy mp3 |
| | Cold Hard Cash (AOU Remix) | 4:14 | $ 0.89 | buy mp3 |
| | Channel Hell (Deathproof Remix) | 3:34 | $ 0.89 | buy mp3 |
| | Hyperlust (tweaker Remix) | 3:57 | $ 0.89 | buy mp3 |
| | Like It Lick It | 2:35 | $ 0.89 | buy mp3 |
| | Princess Chaos (Metafakt Remix) | 5:24 | $ 0.89 | buy mp3 |
| | Fuck The Revolution (16 Volt Remix) | 4:43 | $ 0.89 | buy mp3 |
| | Ditch The Rest (Ego Likeness Remix) | 4:37 | $ 0.89 | buy mp3 |
| | Toxic Girl | 3:39 | $ 0.89 | buy mp3 |
| | Fink (Baal Remix) | 4:24 | $ 0.89 | buy mp3 |