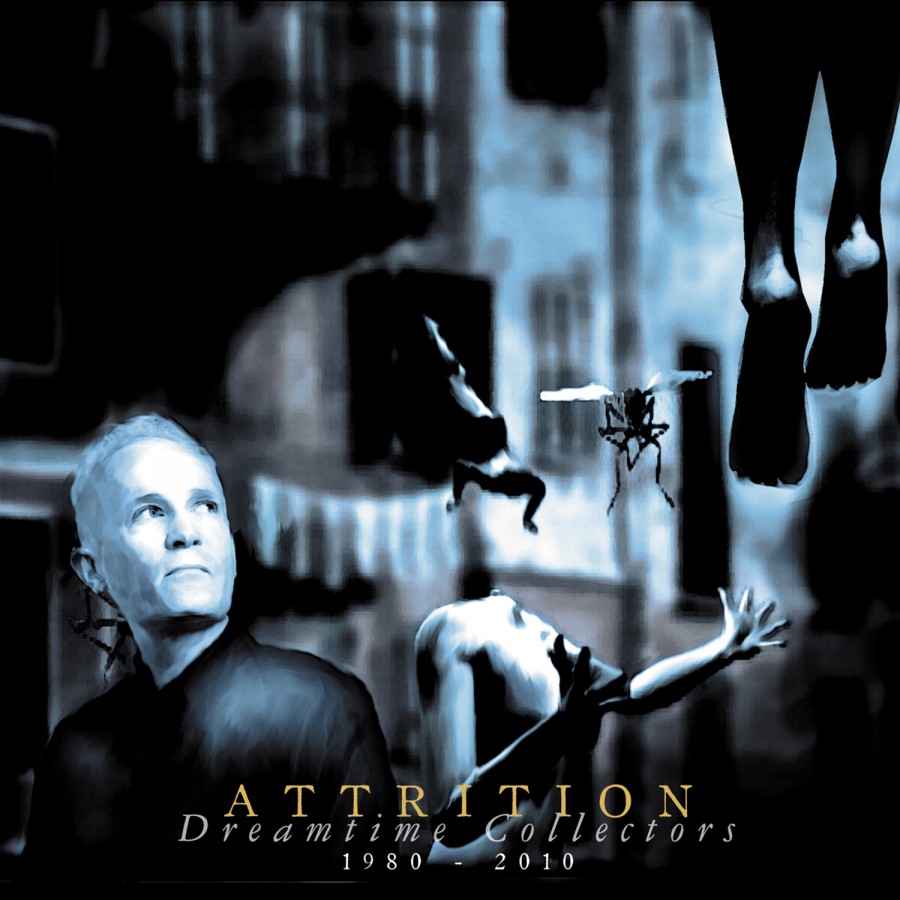 Dreamtime Collectors
CD (2010) · CURRENTLY UNAVAILABLE
Also available:
Digital $8.90
Formed in 1980 in Coventry, England and influenced by a mix of punk ideology and experimental art aesthetics, Attrition is considered a pioneering act in the world of dark electronica. Emerging as part of the early UK Industrial scene, founder Martin Bowes has steered the band through a thirty year career fuelled by a succession of critically acclaimed albums and inclusion on a number of film soundtracks. Now, Metropolis Records is proud to present Dreamtime Collectors; a career spanning compilation of Attrition's most important songs and a must-have for fans of electronic, industrial and darkwave.
Track List
01. Acid Tongue
02. Cosmetic Citizen (Stromkern Remix)
03. Two Gods
04. Lip Sync
05. The Mercy Machine (97)
06. A Girl Called Harmony
07. A'dam & Eva
08. I Am (Eternity)
09. Dreamsleep
10. Shrinkwrap
11. Beast of Burden (Remix)
12. Monkey in a Bin
13. To the Devil!
14. Into the Waves (Remix)
15. What Shall I Sing?
16. Fate is Smiling
Listen
(Tracks from the digital version)
| | | | | |
| --- | --- | --- | --- | --- |
| | Acid Tongue | 4:20 | | |
| | Cosmetic Citizen (Stromkern Remix) | 5:13 | | |
| | Two Gods | 4:56 | | |
| | Lip Sync | 3:52 | | |
| | The Mercy Machine (97) | 5:39 | | |
| | A Girl Called Harmony | 5:07 | | |
| | A'dam & Eva | 3:25 | | |
| | I Am (Eternity) | 4:07 | | |
| | Dreamsleep | 3:54 | | |
| | Shrinkwrap | 3:37 | | |
| | Beast of Burden (Remix) | 3:05 | | |
| | Monkey in a Bin | 2:29 | | |
| | To The Devil! | 3:40 | | |
| | Into the Waves (Remix) | 5:45 | | |
| | What Shall I Sing? | 6:24 | | |
| | Fate is Smiling | 5:46 | | |